Biography

Cairine MacGillivray is currently represented by The Little Gallery in Philadelphia, USA and her work can be found here.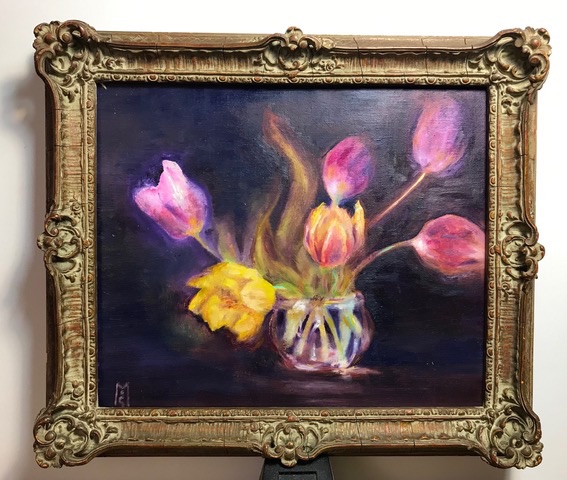 Tulips. Oil on canvas, 2020. Commissioned by Andrew Domanski for The Little Gallery.
'Cairine MacGillivray b. 1952, Bearsden. Gained M.A. from the University of Aberdeen, then spent a significant amount of time travelling and working abroad. She studied linen weaving winning four prizes, including the Lillias Mitchell prize at the Royal Dublin Society in 1996. After moving to Edinburgh she exhibited at the R.S.A. and the R.G.I. MacGillivray considers her musical training and weaving as foundational for her work as a painter.' - Artists In Britain Since 1945, David Buckman.